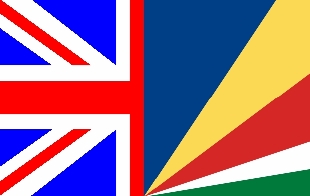 Welcome to the Seylec Emergency Vehicle Support web site!



What do we do?
Seylec are an independent mobile company for electrical and electronic systems repairs / fault investigation and specialist product installation primarily on Emergency Service and Military Vehicles anywhere in the World.
Currently a majority of our work is in the UK and Mainland Europe and are call outs for Frontline (A & E) or PTS Ambulance electrical faults, but in a typical month we will work on anything ranging from covert police cars to solar or genset remote power systems. More recently, due to the expanding reputation in the emergency market, we now offer car and small van Blue light conversions plus mechanical engineering at workshops in Maldon, Essex or at the customers site if conditions are suitable. With recent changes in the law we seem to be having a run on patient / prisoner transprt vehicles which we now have a standard covert blue light package available. Test

What sort of things do you repair?
Key areas for fault investigation are control systems and 12v / 24v power systems. The control system maybe a multiplex (canbus) system or a mixture of switches and relays to make lights, heaters, cameras, medical equipment etc operate.
The power system includes the batteries, split chargers, battery protection, shoreline charger, auto eject socket, inverter and converters.
Other equipment we are trained on for service and repair include Eberspacher and Webasto heaters plus Gliderite air suspension.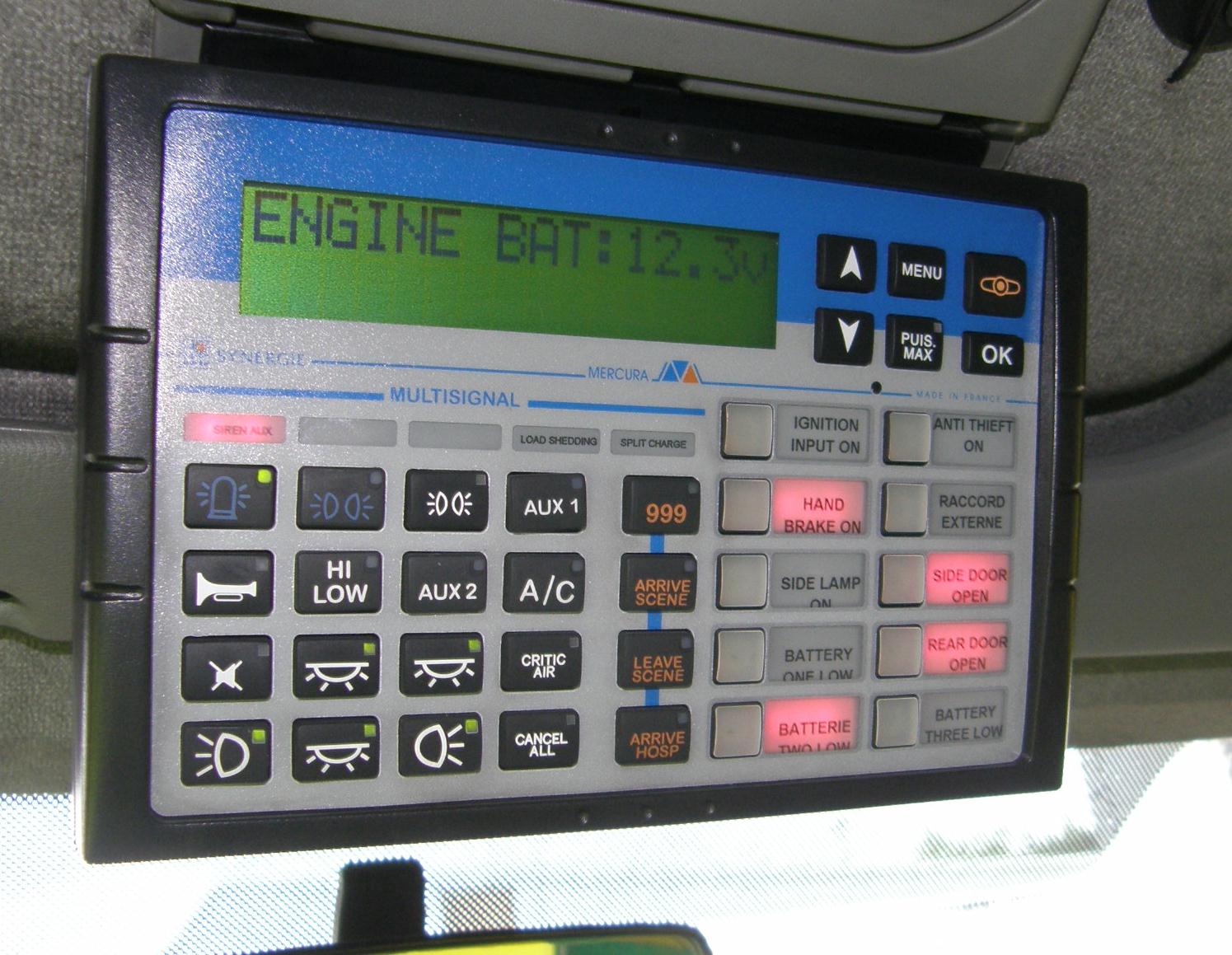 What do we stock?
Inverters, batteries (Gel & AGM), Synergie Multiplex (UV Genius / Collet), Carnation control systems, solar panels, battery brain, split chargers, shore line chargers, Kussmaul auto eject vehicle charge sockets, cables, fuses, relays, inline holders, resetting trips, rotators, strobes, LEDs (blue,red and white), lightbars, worklights, warning beacons, scene lights, bulbs, sirens (Hi lo, Yelp and Wail), speakers, isolation transformers, switch mode or linear battery chargers, battery boxes, switches, switch panels, isolators, heavy duty cables, crimps and specialist tools. TEST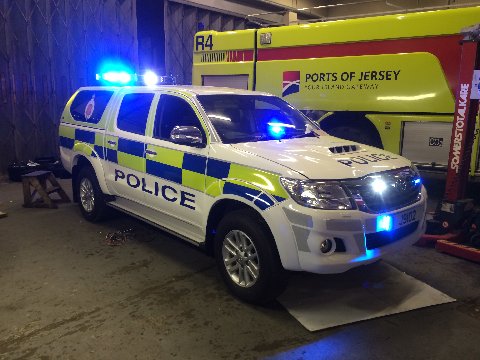 Who do we work with?
O&H Facilities, Collet/Gifa, Botts, WAS, H.W. Pickrells, Revolve, to name a few of the vehicle builders we offer field tech support for, but also repairs & upgrades to Police, Fire, Coastguards, mountain rescue and Health service / Primary care trusts around the UK along with regular monthly support for a multitude of smaller private Ambulance and security companies who don't have their own 'sparkies' for regular maintenance, repairs and installations.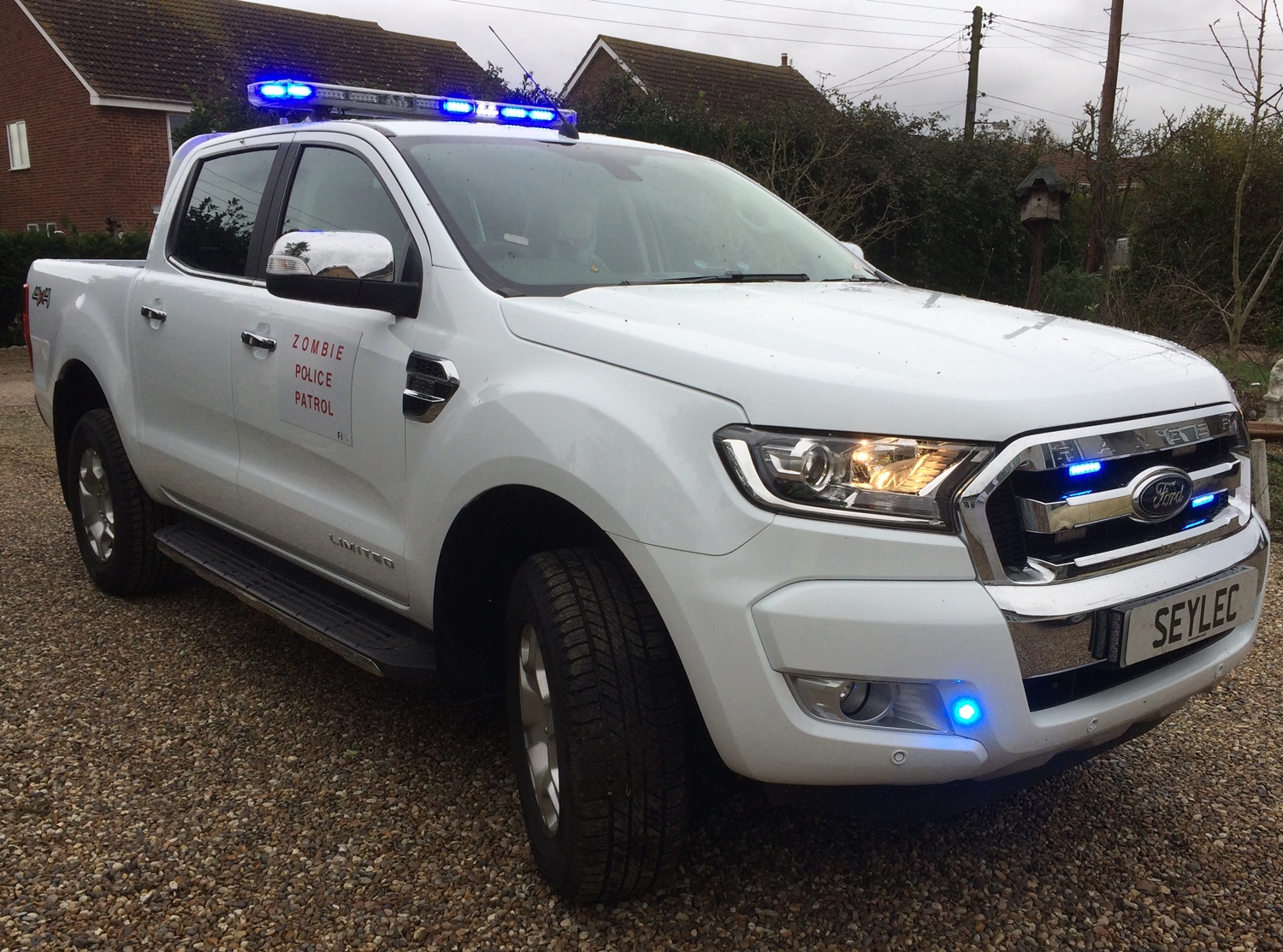 Where do you work?
Anywhere! As far as we know we are the only independent Emergency Vehicle electrical field support covering not just the UK, but Internationally (including disaster areas, hostile / war zones, etc) for not only fault finding, repairs and installations but workshop training on behalf of vehicle/system manufacturers and even setting up mobile workshop/field bases.
Do you only work on Emergency Vehicles?
Emergency vehicles are our largest market, we also work on Military projects, ex army vehicles, film/stage equipment and marine anywhere in the World.
Special vehicle design is also something we undertake as consultants, we find that equipment manufacturers may be very good at new control or comms systems but come to us for assistance on intergrating their new equipment in to vehicles or finding partner companies to produce prototypes.
We do work for the general public, but the equipment we use is often made to very high specifications to meet the demand of Emergency and military applications which can mean devices are larger and more costly.

What else ?!
We do source unusual or obsolete parts as we have over 25 years experience in the Global electronic manufacturing market.
We now also offer commercial phone kits, GPS and tracking systems installation but do not work on engine or dashboard electrical faults, there are plenty of mainstream garages who specialise in these areas.
We do not sell blue light, sirens, etc to the general public ! We will need proof of Emergency service use from new customers.
Do you rent out equipment for filming?
Besides sourcing Military / Emergency Vehicles and equipment for theatre and filming hire or purchase along with offering support for OB (Outside broadcast) vehicles, we also design and make film props and unusual gadgets to customers requirements.